Cupp
Industry - Healthy nutrition, Workshops & Courses
Services - Strategy, Visual identity, Serious game design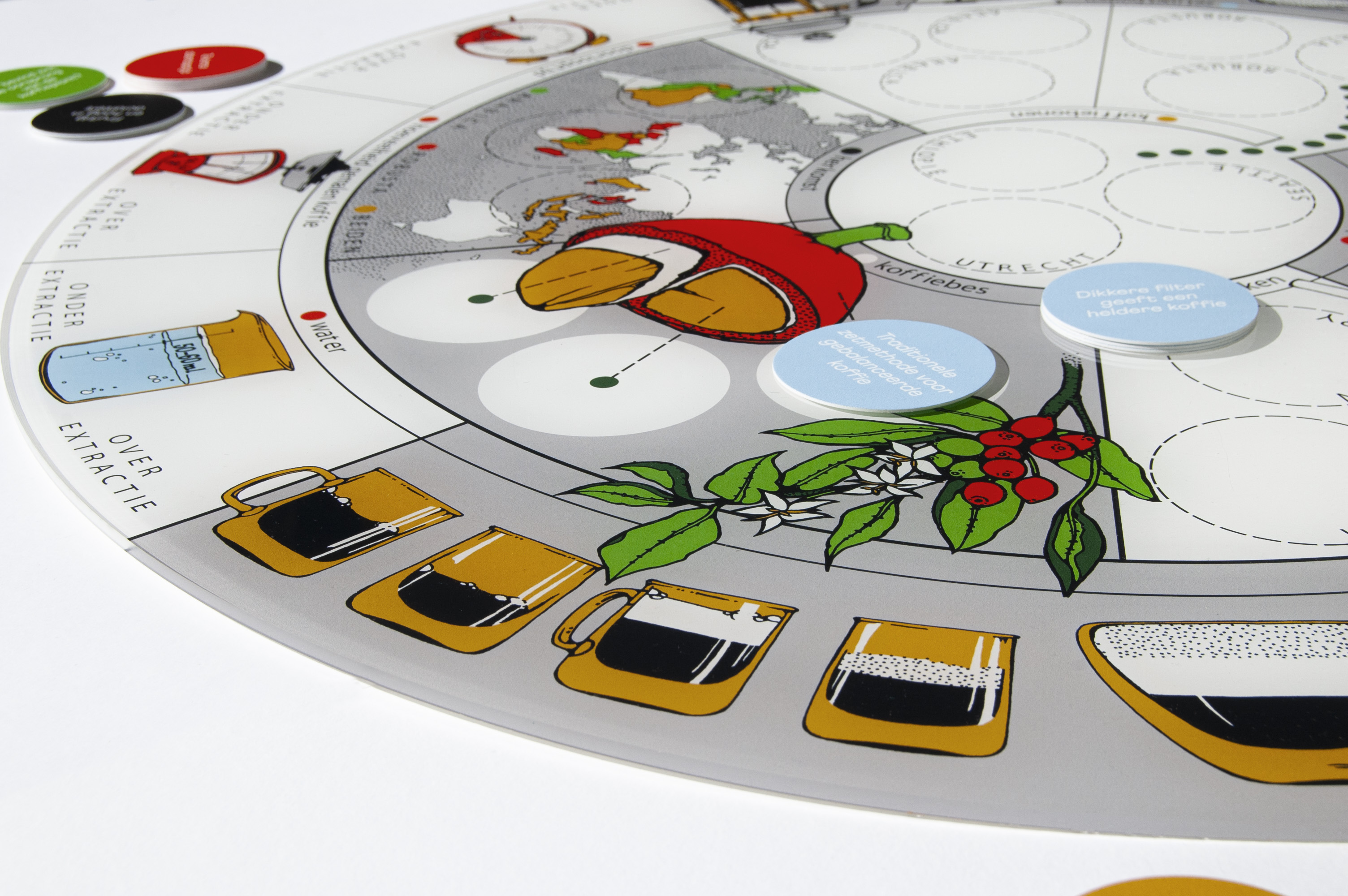 Cupp offers workshops and courses in the field of "specialty coffee, tea and food". In a playful way their sturents are trained as a barista.
In addition, Cupp also serves coffee, tea, breakfast and lunch, using carefully selected products, which contribute to a healthy lifestyle.
I developed a visual identity for Cupp, inspired by fill-in forms, so that they easily and independently can change their product range. As an extension, I designed a board game that they can use during their workshops and courses, to teach their students theory with, in a playful way.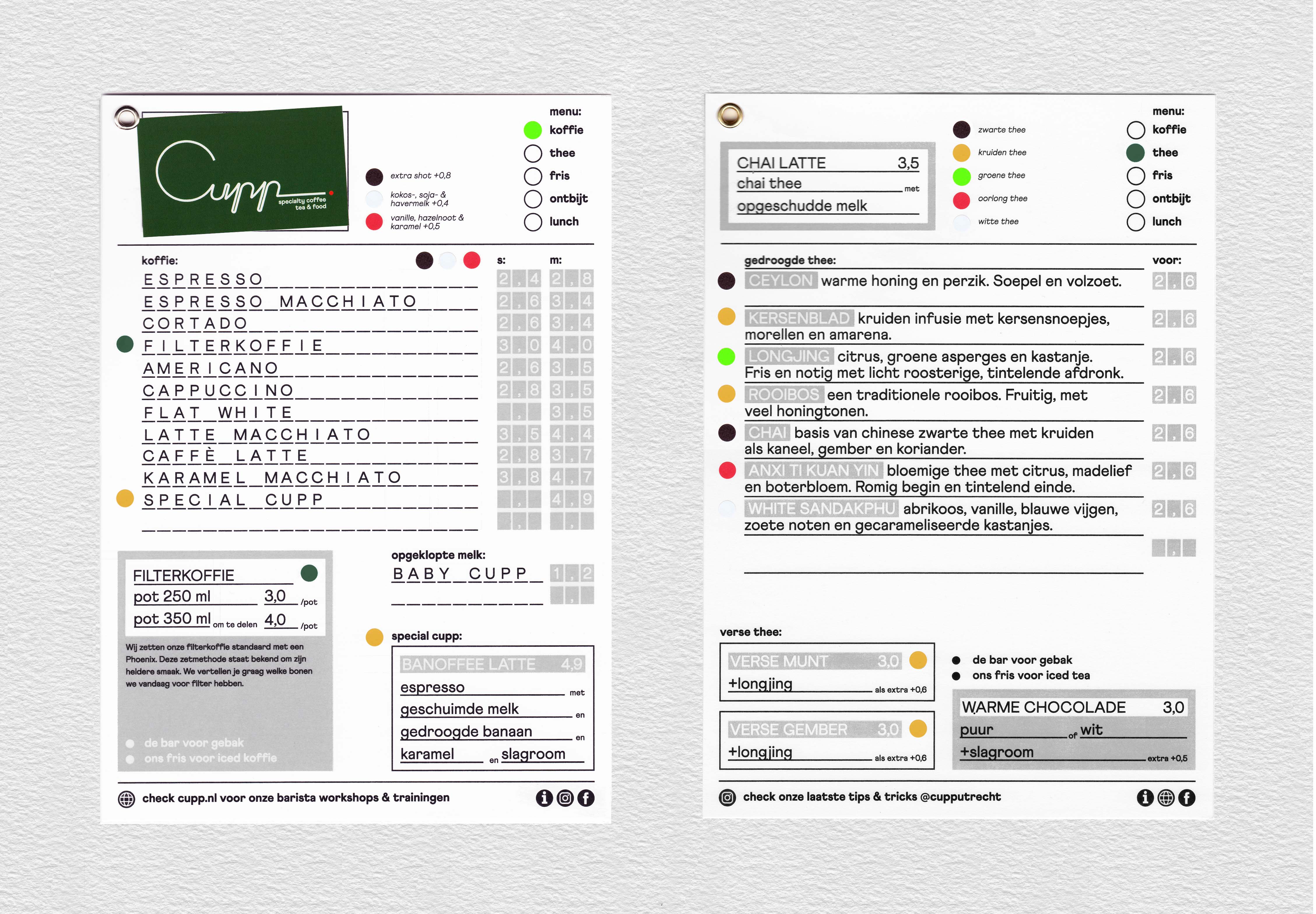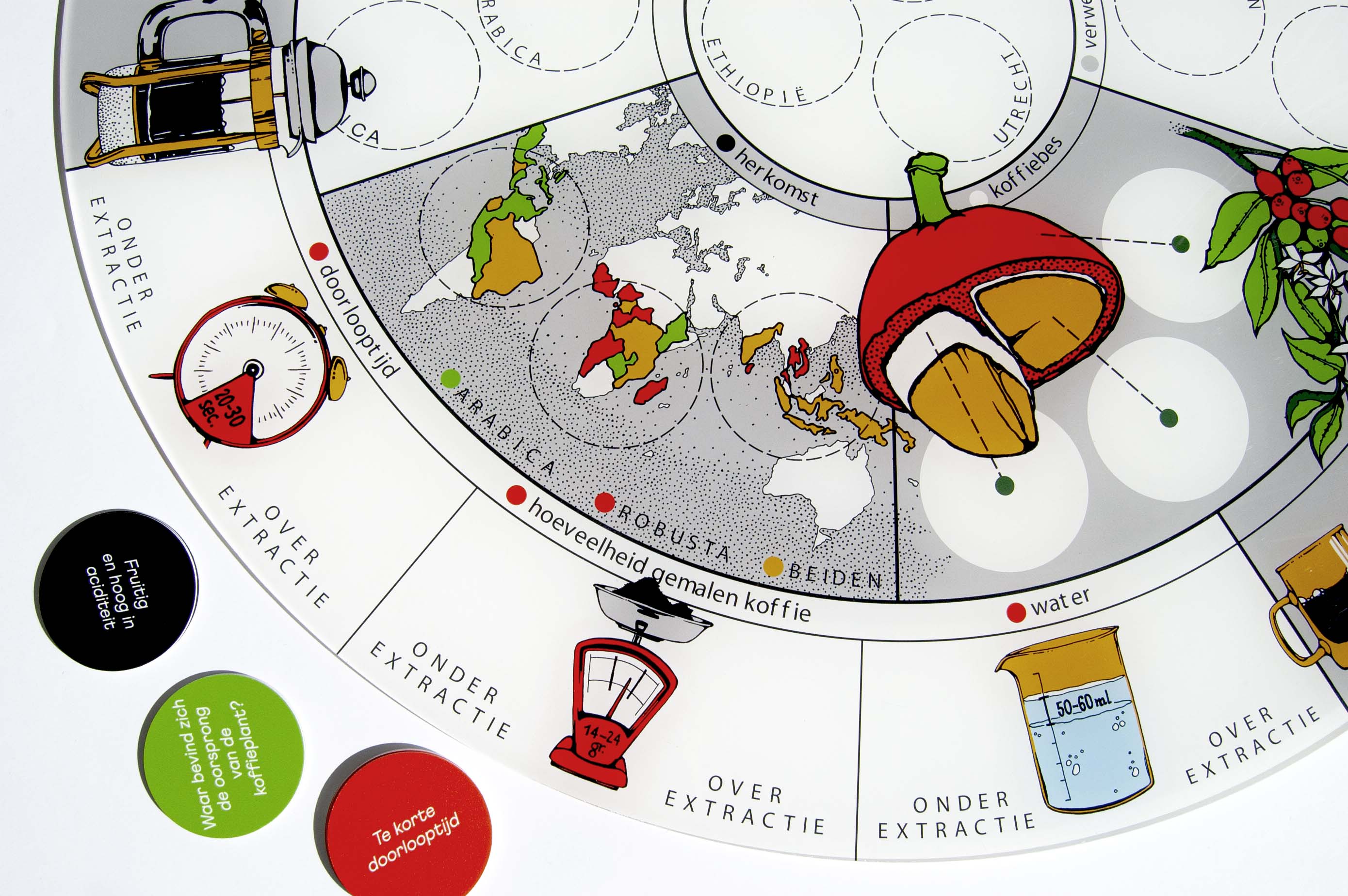 Peter, owner of Cupp:
'Korinna has a vision behind the corporate identities she creates and propagates it. Through her work Cupp has acquired an identity that is unique and recognizable.
The collaboration with Korinna is pleasant. She accompanies you through her process, thinks along and is open to feedback.'